Calling all makeup lovers! If you've been wanting to create a fan-favorite, eye-catching look inspired by the most buzzed-about teen drama, Euphoria, then look no further. From glitter and glow to ultra-bold colors, we'll take you to step by step through all the nuances and techniques you need to craft an incredible showstopping style that's sure to turn heads. So get ready for your transformation as we dive into creating this dramatic & oh so glamorous makeup look!
More than a makeup trend: how Euphoria makeup looks reflect the culture
In the world of Euphoria, makeup is so much more than a trend — it's an integral part of their culture. The show has made waves in the beauty community with its bold, experimental makeup looks that express creativity and individualism. From intricate glitter designs to ombre lips to neon eyeliner looks, Euphoria's characters use makeup as a form of self-expression and rebellion.
The bright and daring looks featured in the show also reflect an emotional response from the characters. While some use it as an act of armor when feeling insecure or anxious, others use it as a way to express themselves without fear or hesitation. This idea of using makeup as a form of liberation resonates with viewers worldwide — especially when it comes to exploring gender expression and sexuality.
In today's beauty landscape, Euphoria makeup looks are becoming increasingly popular as a way for people to express themselves. While some may be intimidated by the boldness of the looks featured in the show, they can also find inspiration in its creative elements, allowing them to explore their own personal style with confidence. Makeup isn't just a trend — it's an art form that allows individuals to express themselves and make bold statements about who they are. In Euphoria, this idea is taken to a whole new level!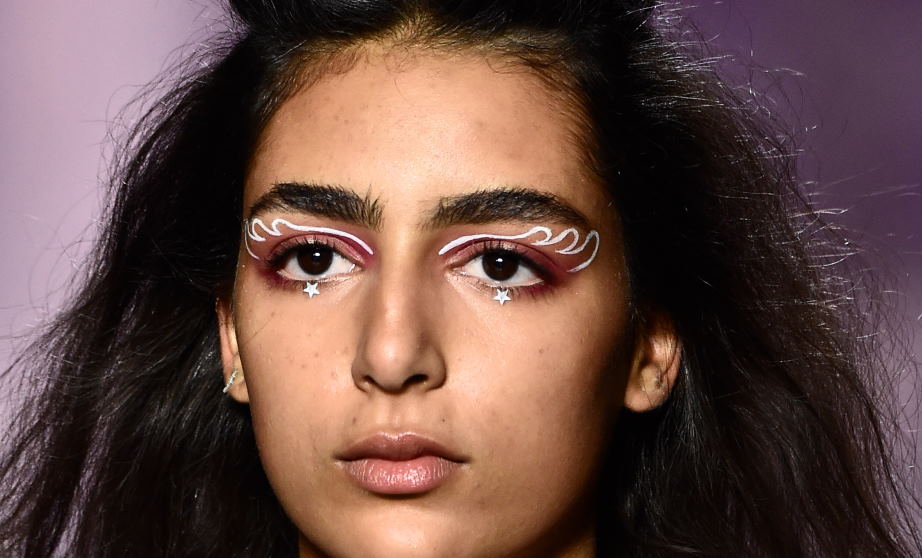 From its wild designs to its empowering message, Euphoria makeup has become a cultural phenomenon that speaks volumes about self-expression and individuality. It's a reminder that makeup isn't just about following trends — it's about finding ways to express yourself and make bold statements about who you are. So, if you're looking for some inspiration from Euphoria, don't be afraid to experiment with your look and embrace the power of beauty!
What matters is that you feel comfortable in your own skin and confident in expressing yourself however you choose — whether it be through makeup or any other form of self-expression. Euphoria's makeup looks remind us all that there's no right or wrong way to present ourselves; we should always strive to be authentic and unapologetically ourselves!
So, go ahead and permit yourself to explore your own style with Euphoria-inspired makeup looks. There's no limit on how creative you can get — remember to always stay true to yourself! Whether you're trying a glitter cut-crease or an ombre lip look, don't be afraid to express who you are through beauty. After all, that's the whole point of Euphoria makeup!
Get the perfect Euphoria makeup look for your next night out
If you're looking for a bold and glamorous makeup look, look no further than the trendsetting looks from the hit show Euphoria. Makeup inspired by Euphoria will have you feeling ultra-confident and ready to take on any occasion. Whether you're going out with friends or attending a special event, these bold eye looks are sure to make a statement!
Start by prepping your skin with a hydrating moisturizer. This will ensure that your makeup stays in place all day long. Next, apply an illuminating primer to give your skin a beautiful glow. Once your base is set, it's time to create your eye look! Start by applying the brightest colors at the center of the lid. Then, blend outwards towards the crease and outer corners to create a soft and diffused effect.
Next, line your upper lash line with a black liquid eyeliner. This will help define your eyes and make them appear larger. For an extra pop of color, add a bright shadow to the lower lash line as well. To finish off the look, apply two coats of mascara to give your lashes that showstopping length and volume.
Add some sparkle to your makeup look by applying a glittery highlighter on the tops of your cheekbones for an added touch of glam. Finally, finish the look with your favorite lip color or go bold with a deep berry hue like Jules from Euphoria.
With this look, you'll channel your inner Jules and be ready to start the night off right! Get creative with your makeup and let your inner star shine through. Who knows? You may be the next trendsetter on everyone's radar!