If you're looking for a way to refresh your look and make a statement instantly, then the wedge haircut is it! This classy yet edgy style never fails to turn heads–and there's no better way to showcase your individual taste this season. Whether you want something short and sweet or an angled long 'do with amazing texture, an incredible wedge cut out there will fit your needs perfectly. What sets the wedge apart from other styles is its versatility -it can be transformed in so many different ways depending on how you choose to wear it or even accessorize it. Below we uncover some of our favorite wedge haircuts of all time – get ready to take that fabulous look up a notch!
Reasons the wedge haircut is the best style for everyone
Versatility: The wedge haircut is very versatile and can be adapted to fit any face shape or hair texture. It can be worn in a sleek, angular style, a feathered look, or even spiked up for an edgier look.
Low Maintenance: The wedge requires minimal maintenance compared to other haircuts, such as the bob or pixie cut. The sides are kept short, and the back is tapered slightly longer, so it doesn't require frequent trips to the salon for trims.
Age Appropriate: The wedge haircut is perfect for women of all ages since it has a timeless appeal that is both classic and modern at the same time. Older women can wear it as a sophisticated style or by young girls as a fun and flirty look.
Easy to Style: The wedge haircut is very easy to style because it has layers that frame the face nicely and can easily be styled with mousse, gels, or creams for added texture and definition. It can also be blow-dried straight for a sleek finish.
Face Framing: The short length of the sides help to draw attention away from any problem areas, such as jawlines or chins, while framing the face in a flattering way. This makes it perfect for people who want to accentuate their eyes or cheekbones without drawing too much attention to other features.
Cute wedge haircut ideas you'll love
Are you looking for an edgy and modern hairstyle that will make you stand out from the crowd? Look no further than a wedge haircut. This classic style is versatile enough to flatter almost any face shape and can be customized to fit your personal style. Whether you're looking for something bold and dramatic or soft and subtle, plenty of incredible wedge haircut ideas are guaranteed to make you look great.
If you want your wedge haircut to have maximum impact, consider pairing it with choppy layers. Combining short layers with a longer top section creates a jagged silhouette that adds texture and dimension to the cut. You can also ask your stylist to add in some highlights or go all-out with an ombre dye job for an even bolder look.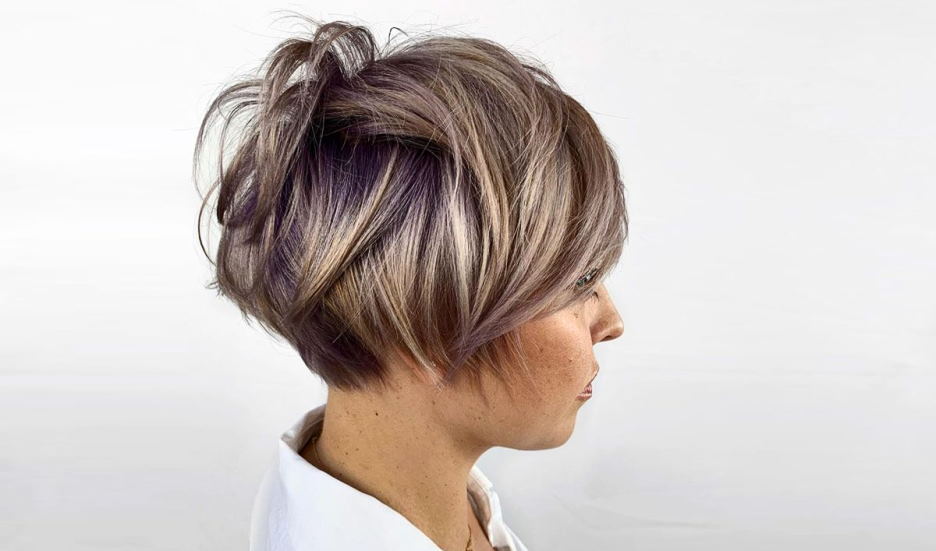 For something a little more classic, go for a smooth, straight wedge haircut. This timeless style is perfect for those with thick or wavy hair as it helps to tame tresses and adds sleekness to the cut. To take things up a notch, try adding subtle highlights or lowlights around your face for extra dimension and depth.
The angled bob is another great option if you're looking for an edgy yet chic style. Ask your stylist to cut the back of your hair shorter than the front, then add in layers throughout the crown for added volume and texture. You can also choose to keep things long by keeping the length at chin-level or just below.
No matter what type of wedge haircut you choose, the key to making it work is finding a stylist who can customize the cut to suit your personal style. With so many incredible ideas out there, you're sure to find one perfect for you! So go ahead and experiment with different looks — you never know where a creative wedge haircut might take you.